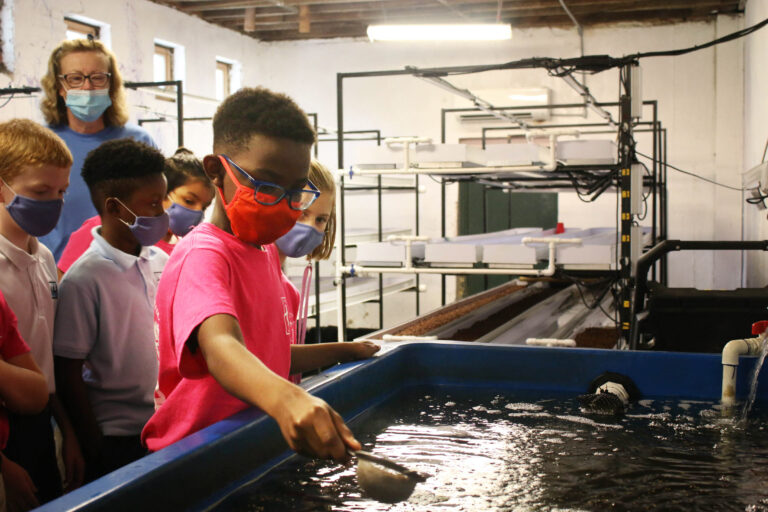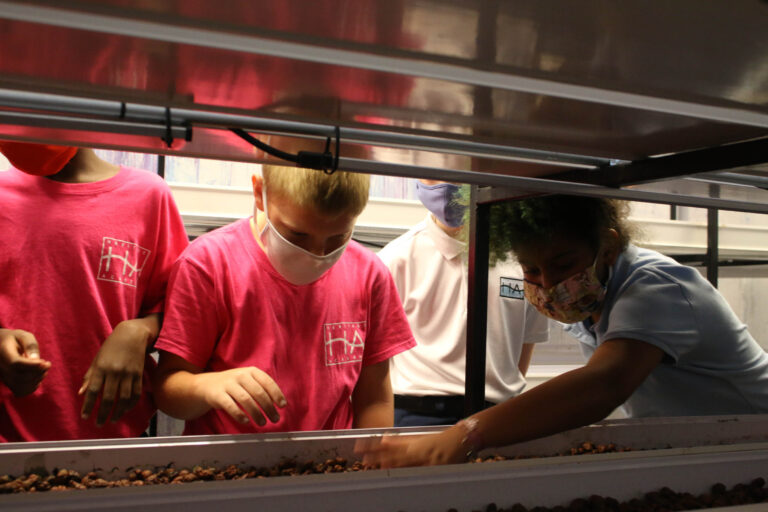 When we bought the historic Houghton School in 2007 and began the renovation, the remnants of the rooftop garden were still in place on top of the auditorium. As was the practice of the era, children were taught skills that would be useful in caring for their families.
Bringing that motivation into the 21st century, Heritage Academy is building the farm of the future. With the help of the Chick Fil A True Inspirations Grant, we have constructed an aquaponics farm. Located in the 100 year outdoor bathroom facility, state of the art equipment will help students understand aquaculture and learn about business.
While all grades will participate in the garden, our 8th grade is busy planning products (such as hydroponic lettuce, herbs, etc.) and brainstorming branding.
Keep an eye out for our upcoming produce availability announcement!
DYSLEXIA OUTREACH PROGRAM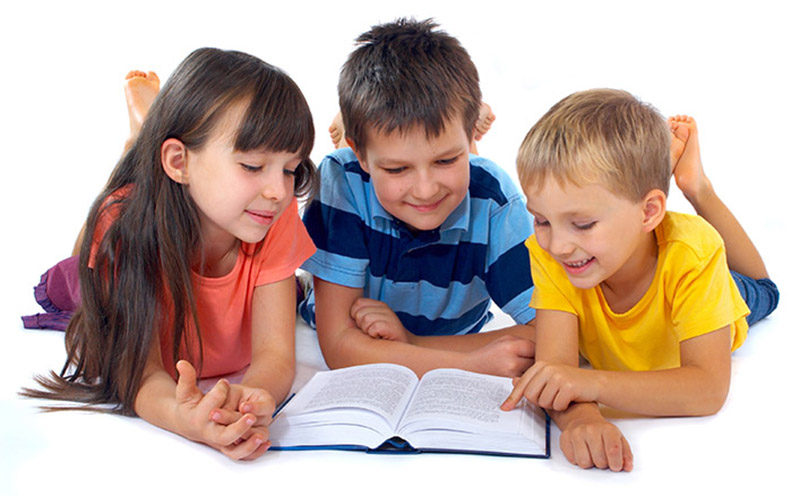 The Dyslexia Outreach at Heritage Academy began in 2014 and serves students from all over Augusta. The program began because of the prevalence of dyslexia (the #1 reading disability in the U.S. affecting one in seven children) and because there is no screening or remediation for dyslexia in the local school system. Lack of treatment for dyslexia can lead to very poor outcomes such as low self-esteem, dropping out of school, even addiction and crime. Dyslexia affects far more than reading – it can affect speaking with confidence, making and keeping friends, and expressing feelings appropriately.
Our program has been suspended for the time being due to COVID-19. Please call the main office for updates regarding Dyslexia tutoring at 706.821.0034.
Dyslexia Outreach Testimonials
Thank you, thank you, thank you!!! When we began the program, Lexi was a slumped over little girl who'd lost her "spunk". She had been struggling the previous two years in school so much that she had begun to think that she was stupid. Her daddy and I were so discouraged… And then came you! Lexi is back to her spunky, confident self again and she's about to finish reading her 2nd novel! She stands taller and has confidence again. We cannot thank you enough!. I could just cry! You are our hero!
Amelia enjoys school and works very hard now because she is motivated, unlike before when she was so discouraged. The program, facilitators and tutors have been essential in my child's academic success.
Georgianna always loved school but is happier this year, not as frustrated with falling behind. She has improved the most in reading and language arts, but even her math is better because she can read the directions. We love and appreciate this program.
Drew is less sad and overwhelmed about school. He positively tackles every subject and question. His reading, writing and math have improved and we are honored to be a part of the program.
Kaiden reads a book nightly and it's not a chore!