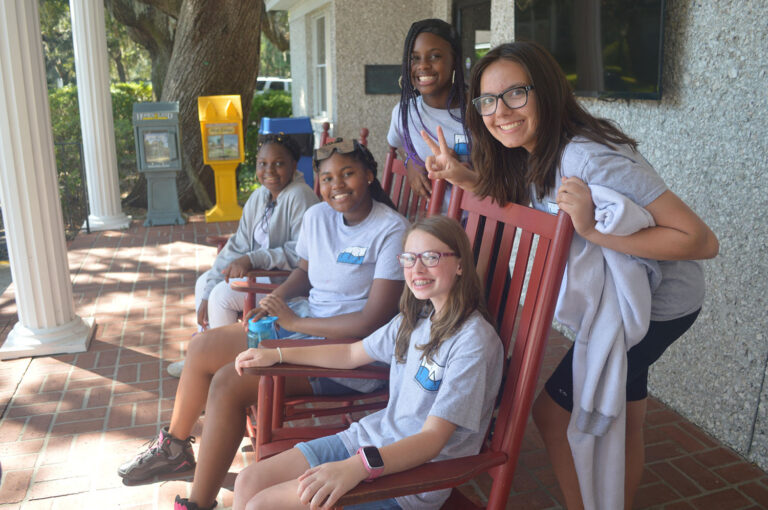 TUITION & FEES:
TUITION, SCHOLARSHIP & FEES
The tuition schedule for the 2022/2023 school year will begin on July 25th and will end on April 25th. Payments can be made in 10 monthly installments.
Tuition is $8,500 per student on the Traditional Track. If your child's assessment shows a need for additional supports through supplemental services, your child may be placed on the Intervention Track- Bridge Program. The cost of this program is $13,500. Scholarship awards will be determined on the basis of income. Families can apply for tuition assistance once the child has been accepted.
| | |
| --- | --- |
| SCHOOL MONTH | TUITION DUE BY |
| August 2023 | July 25, 2023 |
| September 2023 | August 25, 2023 |
| October 2023 | September 25, 2023 |
| November 2023 | October 25, 2023 |
| December 2023 | November 25, 2023 |
| January 2024 | December 25, 2023 |
| February 2024 | January 25, 2024 |
| March 2024 | February 25, 2024 |
| April 2024 | March 25, 2024 |
| May 2024 | April 25, 2024 |
Scholarships Available:
ADDITIONAL FEES
$25 Placement Testing Fee per applicant
$55 Yearly Financial Aid Application fee per family
Yearly Agreement Processing fee per family

$57 fee for 10-Month tuition payment option
$20 fee if the total yearly tuition is paid up-front
Activity Fee
Each student will have an Activity Fee in addition to tuition and can be broken into ten monthly payments and added to your tuition payment. This fee covers all school supplies, class shirts, scholar packs, all field trips including overnights and more.
Please note that the 2023-24 School Year amounts have changed.
| | |
| --- | --- |
| Kindergarten, First, Second & Third Grade | $175.00 ($17.50 monthly) |
| Fourth & Fifth Grade | $195.00 ($19.50 monthly) |
| Sixth Grade | $450.00 ($45.00 monthly) |
| Seventh Grade | $480.00 ($48.00 monthly) |
| Eighth Grade | $480.00 ($48.00 monthly) |
FINANCIAL FAQs
Before I apply to Heritage Academy for my child, can I find out what amount of financial aid  or scholarship I can expect?
The full amount of tuition at Heritage Academy is $8,500/year OR $850/month for 10 months. If you receive no financial aid due to an income that exceeds the level where scholarships are provided, then that is what you can expect to pay for tuition.
Nearly 100% of our students receive financial aid at varying levels. We will disclose scholarship amount when your child has been accepted.
I am unemployed and have no source of income? What do I do?
It is important that every parent be a stakeholder in their child's education.  Consequently, every parent pays a tuition amount that is determined by the family's income. Who will be assuming responsibility for the child's expenses? It is important to know that there are additional expenses beyond tuition that every parent must take into consideration: lunch, transportation, uniforms and school supplies.
I am a single parent. Will the income of the child's father be needed to determine financial aid?
In any circumstance, you will need to submit the 1040 and 2 pay stubs of the person who claims the child on their income tax.
I have not/do not file a 1040. What will I need to submit?
You will need to turn in all documents substantiating your income: W-2, 2 paystubs, child support letter, TANF or SSI. You will also need to sign a disclaimer that is legally binding stating that you did not file a tax return.
I have remarried. My current spouse is not the parent of my children. What do I need to turn in?
The policy is to evaluate the income of the wage earners in the household.
Is the scholarship guaranteed for the entire time that my child is at Heritage Academy?
Scholarships are evaluated on an annual basis, beginning in March. Every family must resubmit financial aid documents each year. A student will be eligible for scholarship renewal based on family income AND grades and conduct, as well as tardies, absences and adherence to our Parent Handbook. Scholarships are not guaranteed to be renewed.
Is my entrance testing fee refundable if my child is not accepted OR if I change my mind about coming to Heritage Academy?
Entrance testing fees are non refundable. Careful consideration must be made on your part when applying to HA.  Review the entrance testing carefully, taking note of the minimum standards for acceptance. The school offers a challenging course of study that is not a best fit for every child. HA is also not a school to choose if your child has significant behavior problems.